One of my pet peeves is having dry lips. Unfortunately for me, this is something that I regularly struggle with. Sometimes it is caused by the weather and other times by super matte lipsticks (MAC RiRi Woo, I'm looking at you…). So to solve my dry lip woes I decided to head down to my local LUSH store and pick up the beauty blogger favourite, the Mint Julips lip scrub. While the concept of a lip scrub does sound a little bit daft – my mum laughed when I told her about it!! – this is actually pure genius.
The scrub is made with the natural ingredients, caster sugar, organic jojoba oil, vanilla extract, tagetes oil, peppermint oil and limonene. This gorgeous concoction smells (and tastes!) amazing. It is exactly like mint choc chip ice-cream. The sugar gently buffs away dead skin cells from your lips leaving them soft looking and feeling and visibly plumped. The oils can then penetrate the new layer of skin to re-hydrate the lips.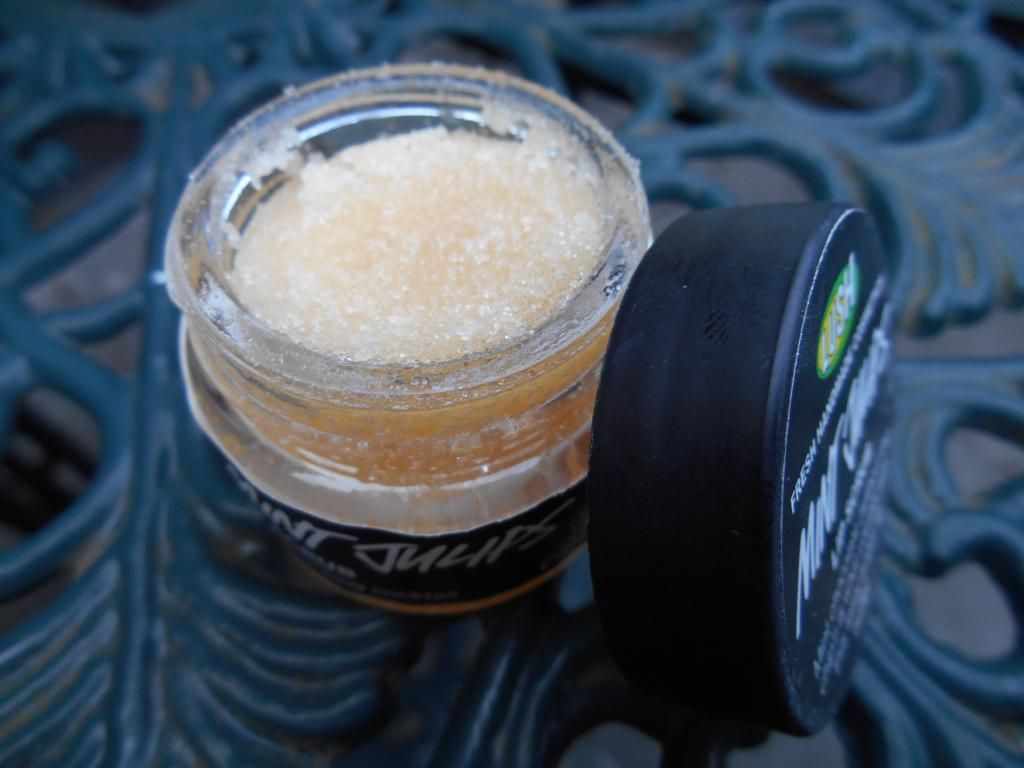 Now, I mentioned earlier that Mint Julips not only smells like heave, but also tastes like it too! That's right… you can eat it! Seeing as the main ingredient is caster sugar, and the rest is all natural, it is perfectly safe to eat the product. This means application is incredibly simple. You simply dab your finger into the pot picking up a small amount of product. I prefer to lick my lips first – I don't really know if it matters, but my reasoning is you wouldn't put a face scrub on a dry face – then gently scrub my lips with a small circular motion. As soon as you feel that you've scrubbed enough, simply lick it off! So tasty and so convenient!
If minty chocolatey goodness is not your cup of tea, never fear, Lush also stock this scrub in Popcorn and Bubblegum flavors. Popcorn is not my favourite scent, but the Bubblegum smells wonderful. Overall, I really recommend the LUSH lip scrubs for anyone who suffers from dry lips. There is a lot of product packed in the pot so they last for ages, but I know when mine runs out I will certainly by repurchasing. You can get your hands on your own from LUSH Cosmetics stores or their website for £5.50 for a 25g tub.
Have you tried any of the LUSH lip scrubs? How do you cope with dry lips? Which flavour do you prefer?