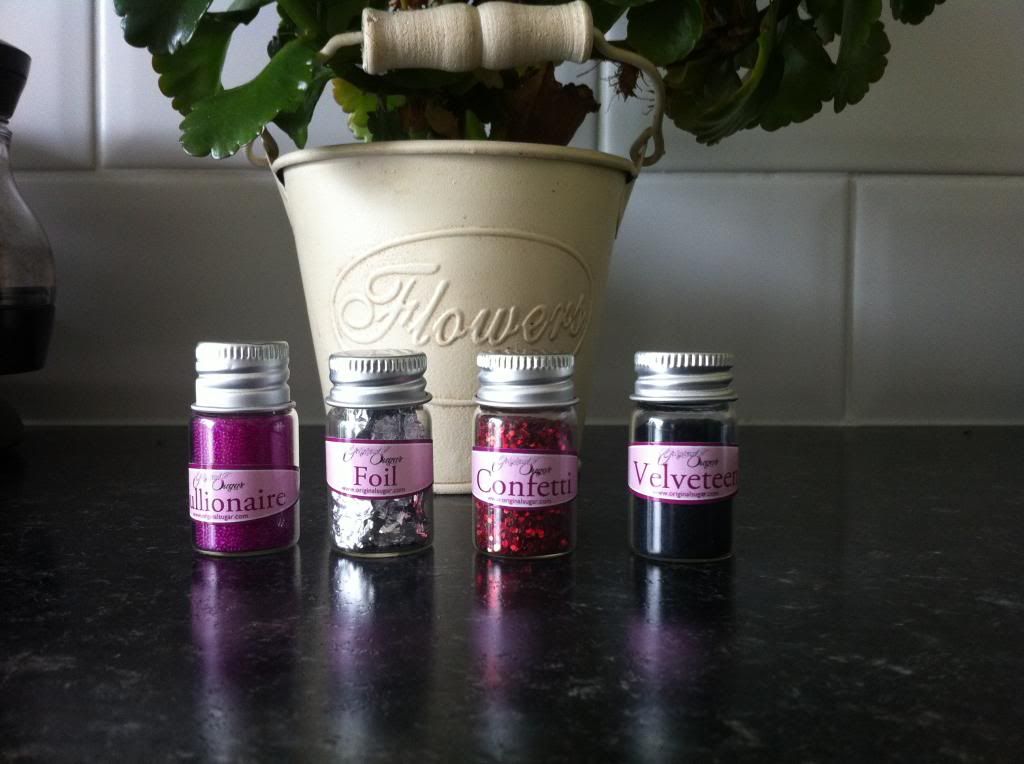 You may remember my post in September about my visit to Olympia Beauty, here I met a lovely lady called Rebecca, who is not only one of the UK's leading nail artist, but also works for nail art brand Original Sugar. Rebecca was kind enough to let me sample a few of the Original Sugar hero products so I could tell you all about them.
Velveteen in 'Black Jack'
The
Velveteen
Range consists of
four different seasonal colour collections
, which is great if you like to swap your nail colours to match the season. I tried out
Velveteen
in
'Black Jack'
and I was excited to try out this product as I had seen similar products in the shops but always thought that I would just make a mess of it! However this was so
simple to apply
and it is a
really easy nail art look
for every nail or even just statement nails if you want to mix up your textures.
To apply the Velveteen, I firstly used a base coat, then applied a black nail polish (I used Barry M in 'Black') to make sure there was a good depth of colour. While the polish was drying I poured some of the Velveteen into a small plastic bag ready for dipping! I then coated my nails in a layer of top coat and immediately dipped my nail into the bag. I gave it a little shake around to make sure all of my nail was coated. When I removed my finger from the bag it looked a little messy, but this was easily solved by wiping the skin around the nail with a damp piece of kitchen towel to remove the fluffy Velveteen that had settled there.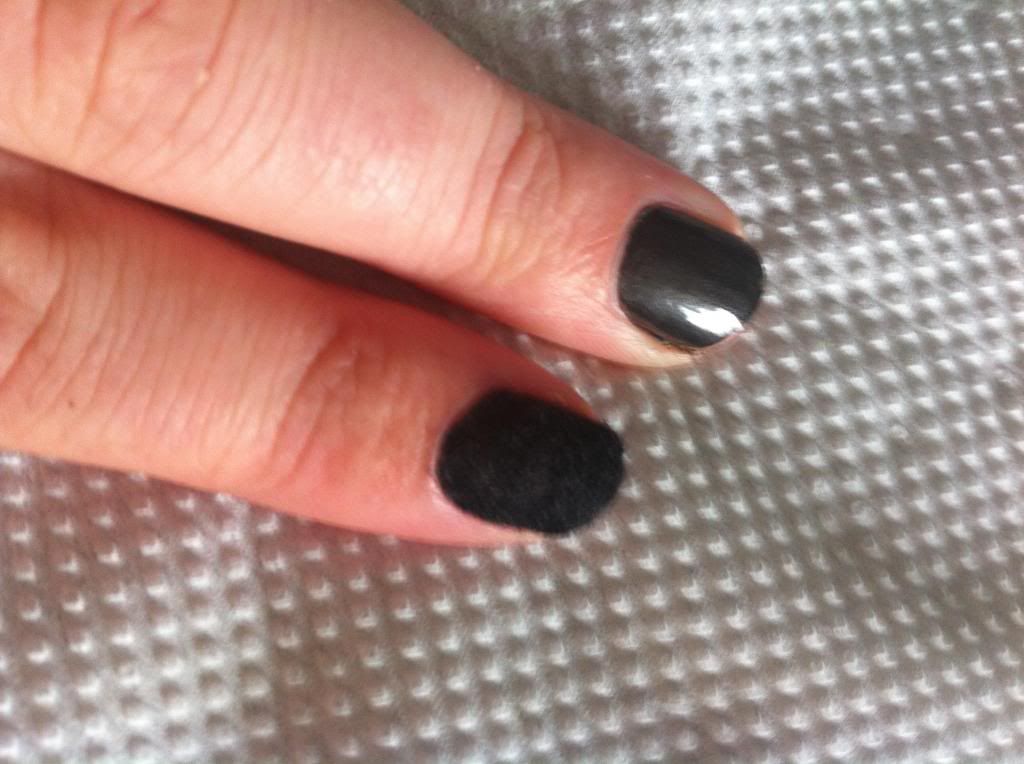 I think that the Velveteen is a really good way to add some texture into your nail art and would look great either on all nails of as a statement nail to contrast a high shine black polish. I think Velveteen works particularly well for this time of the year as it looks quite cosy and comforting, perfect for Autumn!
When I first saw the bottle of
Foil
I wasn't very impressed as I imagined it to be like putting kitchen foil on your nails.. However when I actually took a piece of it out of the bottle I realised I was very much mistaken! This is not at all like kitchen foil, but instead more like
silver leaf
. It is very
thin, soft and delicate
. There is many different ways to incorporate the foil into your nail art, but I chose to tear some into tiny pieces to create a
delicate pattern
on top of black polish.
As with the Velveteen, I applied a base coat and two coats of black polish, then a layer of top coat to place the pieces of foil into. I used some tweezers to tear up the foil into tiny pieces and carefully apply them to the nail using very little pressure to add them to the top coat layer. When I was happy with the design I added another layer of topcoat to seal the foils in.
I thought that this was going to be my least favourite of the four products, but actually this was my favourite in the end, and I will definitely be using this again in my nail art projects. I think that this looks like a silver leopard print pattern, or similar to rhinestones. It was really easy to apply so I think that this is a great product for a newcomer to nail art to try. I really recommend this lovely product, especially as it comes in 'Gold' and 'Bronze' too!
I have tried
caviar nail art beads
before and the think that used to really frustrate me is that they are not colour safe so you can't apply a topcoat to keep them firmly in place and prevent them all falling off in less than 24 hours! The last time I used a product like this I ended up having to wash my hair wearing plastic gloves as my hair snagged painfully in between the beads (ouch!). I vowed never again…until I met Rebecca, and she told me that the
Original Sugar Bullionaire
beads are much better, and for two very simple reasons: they are
smaller
and so they
look more delicate
, and lastly, but most importantly they are
made of glass
which contains the colour on the inside thus you can put as much top coat as you please on them and they are
completely colour-safe
! Hallelujah!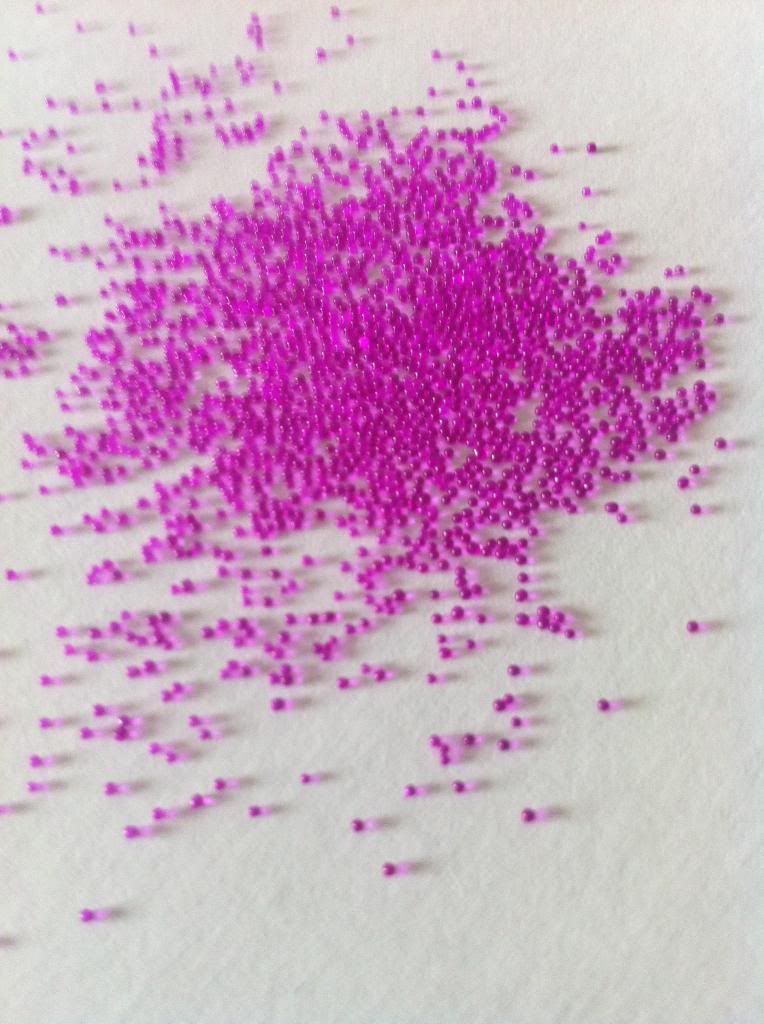 To apply Bullionaire, once again I used a base coat, followed by two layers of a nail polish in a similar colour, I used No 7 Stay Perfect Nail Colour in 'Foxglove'. While the nail polish was still wet and with a plate underneath my hand ready to catch the mess, I gently poured the Bullionaire beads over the nail and then lightly pressed them down to secure them. Make sure your whole nail is covered and there are no beads hanging of the edges of your nails. You can then cover the beads with a layer of topcoat to make your mani last longer.
I loved the colour of these Bullionaire beads and I am so impressed that they are colour-safe so your mani will last a lot longer than other caviar bead products. There are ten gorgeous fruit inspired colours on offer so you are guaranteed to find one to match your outfit. Perfect!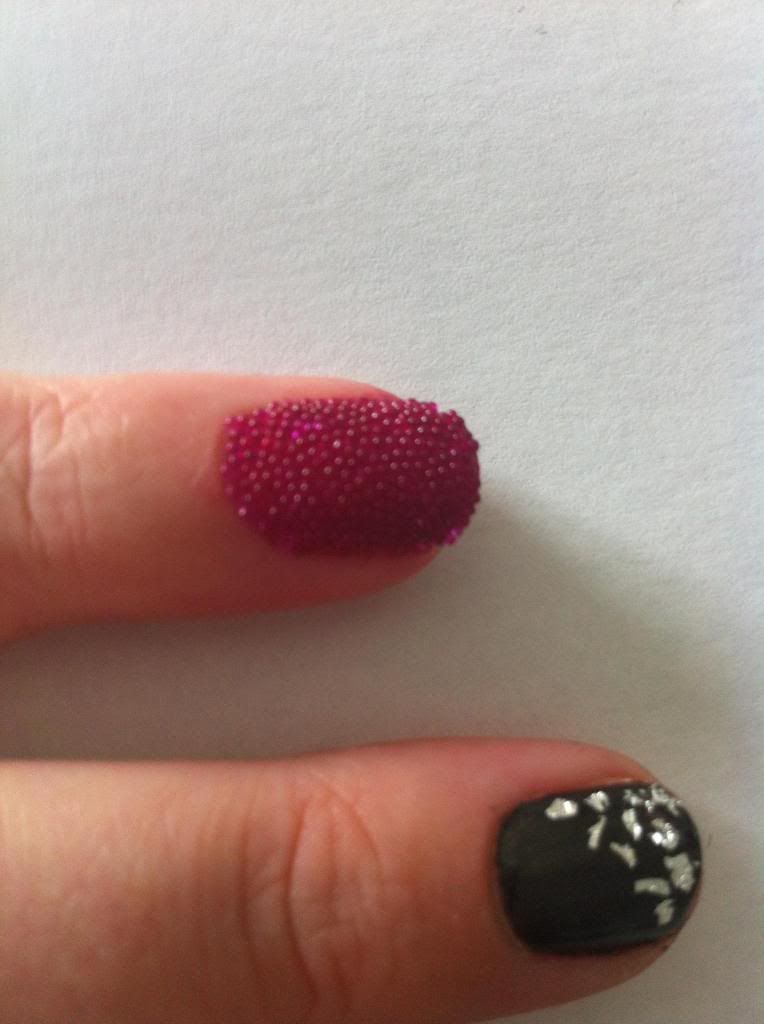 I am a big fan of anything glittery so I was very excited when I saw the bottle of
Confetti
! The colour
'RSVP'
is a
bright red
which instantly made me think that this is the perfect nail art product for
Christmas nails
! The
Confetti
range is available in four other colours, '
Big Day
' a
white glitter
, '
Celebration
, a
gold glitter
, '
Hangover
' a
blue glitter
, and '
25th
' a
silver glitter
. All of which wold be the perfect accessory to add a touch of
sparkle
to your outfit for a special event.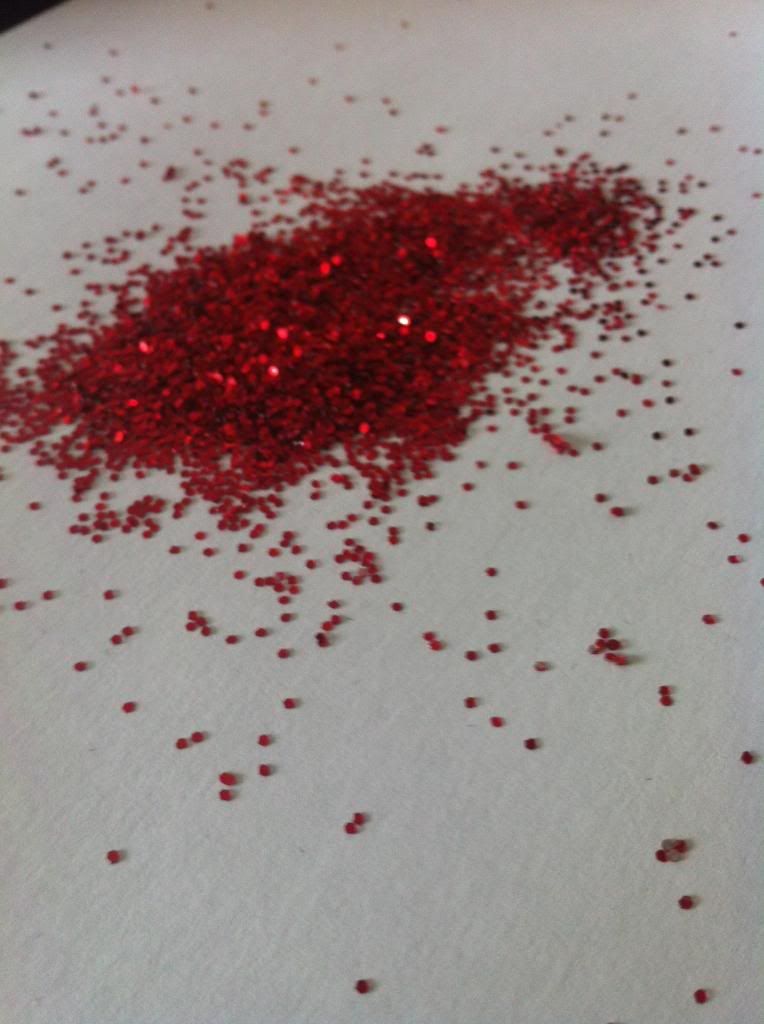 Now I didn't do a great job of applying the Confetti to my nails… in fact I made a bit of a mess with it! But next time I think it will be easier to apply. You apply it in the same way as the Bullionaire beads, but the glitter sometimes overlaps onto the skin as they are quite chunky pieces! As I was pressing the glitter into my nail polish I didnt notice these pieces until after it was firmly set in place.. woops! So next time I use Confetti I will be sure to check the glitter looks neatly position before pressing it into place.
The only this I didn't like about Confetti is that unfortunately it isn't color-safe and you can see in the image below that the red has come off some of the glitter flecks. However I would probably use Confetti for a night out where I was just wearing it for that night, so I wouldn't really need to use a top coat on the product anyway!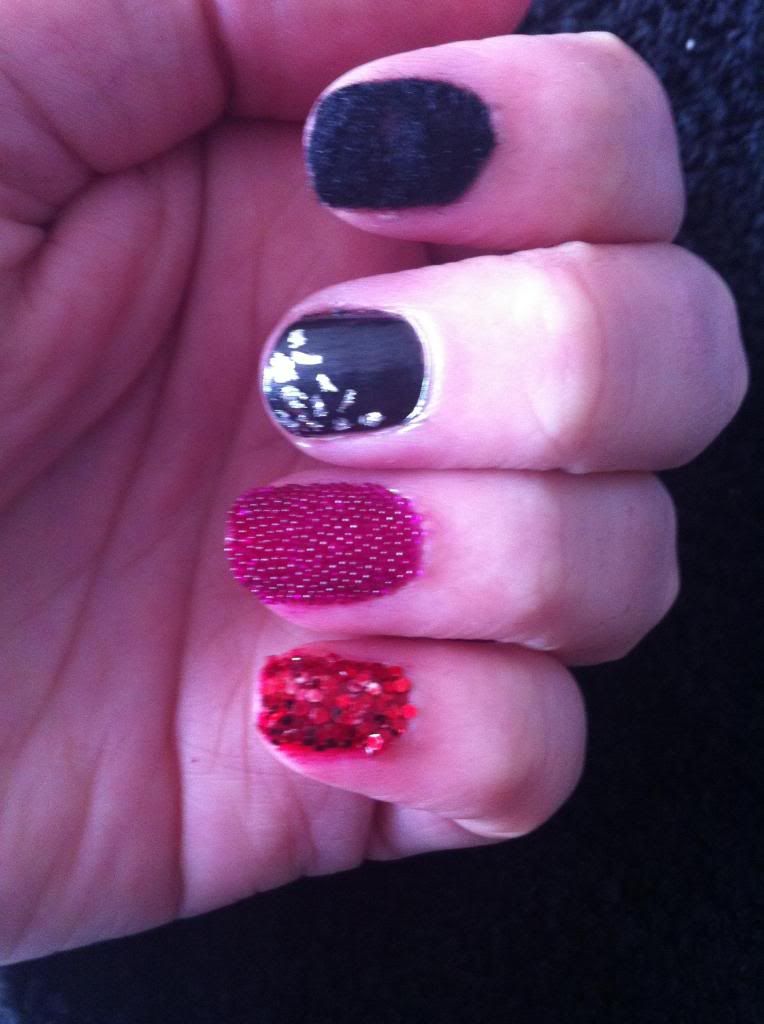 Overall I really liked these lovely nail art products from Original Sugar so I would recommend them to anyone who is a fan of nail art and wants to try using some textures on their nails to create an interesting look this season. I think they will be a fantastic compliment to any outfit with the upcoming Christmas Party season, and they would also make great stocking fillers. (I really need to stop thinking about Christmas now!)
If you want to try out these lovely
Original Sugar
products you can purchase them from
their website
, where
Velveteen
retails for
£4.95-£5.95
,
Foil
for
£3.50
,
Bullionaire
is
£5.95
and
Confetti
is
£3.95
. Each bottle will arrive inside a lovely little
Organza bag
. You can also find plenty of information on the website to learn how to apply these products to your own nails and follow
step-by-step guides
to create some
amazing nail art.
What do you think of the Original Sugar Nail Art products? Which is your favourite? How would you wear them?
*PR Sample